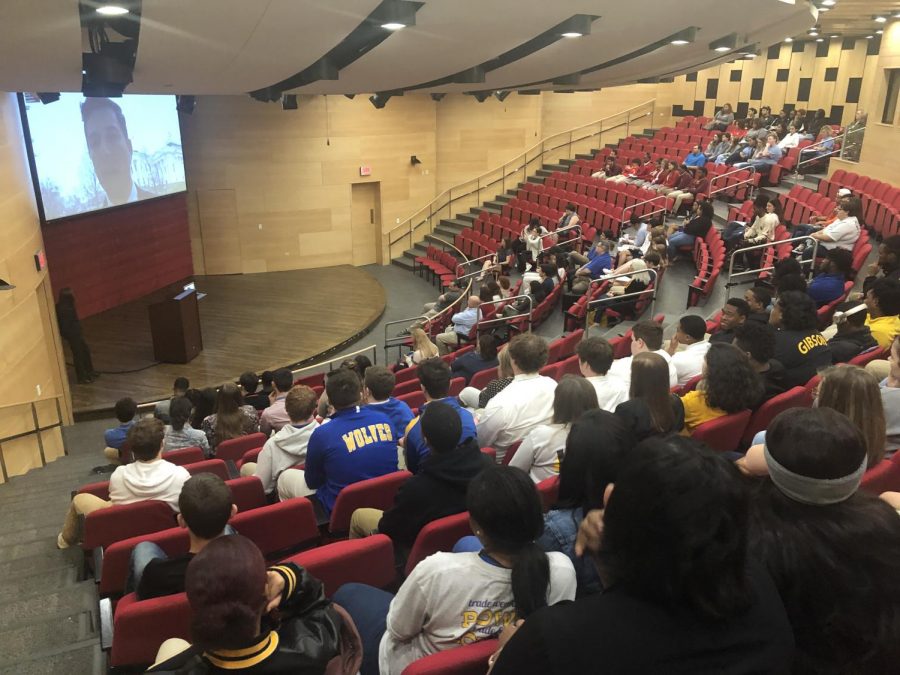 Loyola University Monroe Hall, Nunemaker Auditorium
8:30 to 9:20 Registration and breakfast sponsored by Walsworth Yearbooks
9:20 to 9:40 Welcome:
SMC Director Dr. Sonya Duhe & Loyola President Tania Tetlow
9:40 to 10:20 a.m.    Keynote Speaker Tom Llamas, ABC News
10:20 to 10:50 a.m 2019 Silver Scribe Awards & 2019 State Journalist of the Year
11:00 to 11:50            Choose one
Doug Mouton, WWL-TV Sports Director, Communication & Music Building, Room 402
Visual storytelling: Graphics, video and more
David Grunfeld, nola.com/The Times-Picayune, Communication & Music Building, Room 304
Photojournalism: How to get the best shot
Mike Taylor, Walsworth Yearbooks, Monroe Hall, Nunemaker Auditorium
Yearbook Session
12:00 to 12:50          LUNCH St. Charles Room, Danna Student Center
1:00 to 1:50           Choose one
Daniella Marx, Loyola Graphic Design Faculty, Monroe Hall, Room 507
Design: Make a sketchbook: Draw your favorite word!
Loyola Maroon Staff, Maroon Office, CM 328
Maroon Minute Live Broadcast Demo
Maroon Roundtable – Newspaper, Online, Broadcast & Social Media
Donnelley Center Staff, CM 331
Crisis Communication for Non-Profits Workshop
Robert Racine, Loyola Digital Filmmaking Faculty
Film: Visual Effects for Film Demo, CM 439
Frankie Prijatel, Nola.com, CM 303
Nola.com: All about social media and how to excel
Albert Dupont, JEA Louisiana, CM 204 A Conference room
Advisers Roundtable – A roundtable discussion for advisers to help guide the future of JEA Louisiana and the Fall and Spring Conferences.  Also there will be discussion of the Louisiana State Journalist of the Year and the Tom Bell Silver Scribe Awards.
Mike Taylor, Walsworth Yearbooks, CM 329
Yearbook Session for Students
2:00 to 2:50            Choose one
Noel Anderson, Loyola Graphic Design Faculty
Design: Animate a robot., Monroe Hall, Room 512
Robert Racine, Loyola Digital Filmmaking Faculty, CM 439
Film: Visual Effects for Film Demo,
Loyola Maroon Staff, Maroon Office, CM 328
Maroon Roundtable – Newspaper, Online, Broadcast & Social Media
Donnelley Center Staff, CM 331
Crisis Communication for Non-Profits Workshop
Frankie Prijatel, Nola.com, CM 303
Nola.com: All about social media and how to excel
Mike Taylor, Walsworth Yearbooks, CM 332
Yearbook Session for Advisers