Fall 2018: Featured Broadcast Presenter Alex Udell with NewTek
Hang on for a minute...we're trying to find some more stories you might like.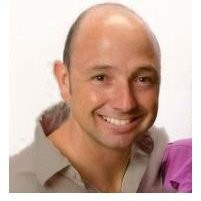 Alex Udell is the Southeastern Territory Manager for NewTek. Born, raised, and residing in Central Palm County, he's 20 years married to his lovely wife and a father of two beautiful daughters.  Graduating with honors from Florida State University in 1992 with a Communications degree in Broadcast production, his career has always revolved around the business of video.
After working at an ABC affiliate, Alex gravitated towards editorial and post production during the industry's rapid adoption of nonlinear technology and motion graphics software tools.  Taking a sales and training role at south Florida based reseller, his talents were recognized by the software manufacturer Autodesk where he spent several years as a North American Applications Engineer around desktop tools for editing, visual effects, and media encoding.
Prior to joining NewTek, Alex did a short stint as a senior editor and SAN manager at an internet startup, and most recently completed seven years at a North Palm Beach based ad agency as a video editor ultimately rising to the role of assistant production manager while adding skills in back end web development and database administration.  The technological portfolio and innovation NewTek is bringing to market were the determining factors and key motivations for joining the NewTek team.